Share this page:
Effect Radio is listener-supported. Your donations keep us on the air!
Effect Radio is a non-commercial, listener-supported FM radio network. By supporting the Effect (one time or monthly), you are helping us to maintain and build Effect Radio stations. All amounts shown for "thank-you gifts" on this page are tax-deductible donations. There are no additional tax or shipping charges.
E-Crew
Join the E-crew! When you subscribe with $30 or more a month we'll gift you with albums from Effect Radio artists in whatever form(s) they provide (Digital Download, CD, Vinyl, etc). If $30 is too much, we'll find another way of gifting back to you like sending you an album every other month instead. We also offer special Christmas and Birthday gifts for monthly donors!


MAY ARTIST: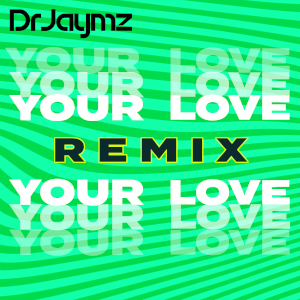 Dr Jaymz
Your Love (Remix)
Brief Bio from Artist...
Gospel has always been synonymous with dance music. Think back to early Motown or Soul, and you will see the straight line to the dance floor. Now as the world turns and searches for new hope through the Word, Dr Jaymz is bringing that underlying sense of Peace, Love, Unity, harmonies and beats to the EDM experience.
A British minister who has preached to 80,000 people, and who has performed as a DJ Producer to crowds of over 3,000, Dr Jaymz has tapped into a feeling that replaces the loneliness, depression and despair that can be felt through a soulless dive into hedonism. Praise is his game, and combined with infectious beats and soaring melodies, he has been leading the charge to a new dawn of fulfillment.
Based out of Boston USA and inspired by Alok, David Guetta, Zedd, Joel Corry and of course the Lord himself, he is throwing down from the pulpit with music as his rod of salvation. Releasing three tracks in quick succession in 2021, he is storming into 2022 with a new track every month.
Delivering a message of hope and love for the younger generation, it is the happiness of the spirit that is grabbing audiences everywhere. The gospel is no longer the domain of the placid hymns we grew up with. Now it is expressed through the uplifting moments of EDM and the festival arena. Join Dr Jaymz on his journey to the future and be forever blessed by the experience.
Donate Online
Recurring Monthly Donation:
One-Time Donation:
Donate by Phone
Call us at 800.357.4226 to make a one-time donation using your credit card, or to set up an automatic, monthly-recurring donation.
Donate by Mail
Download, print and fill out the Effect donation form (PDF) and mail it to us with a check or money order.

If you don't want the albums, you can just mail a check or money order, and we'll still provide you with a tax-deductible receipt.

Effect Radio
PO Box 271
Twin Falls ID 83303
Privacy Disclosure
Read our privacy disclosure to understand how we handle any personal information you may submit through our website.